The Butch/Femme Society
New York City's oldest and largest butch/femme social and support group. BFS is committed to providing social education, emotional support, and entertainment to the much ignored butch/femme community. Since 1989, we've strived for fair representation of every ethnicity, all age groups, and all social and occupational backgrounds. BFS has a strict non-exclusionary policy and is open to all lesbians and TG/TS who support the beautiful butch/femme dynamic.

The Butch/Femme Society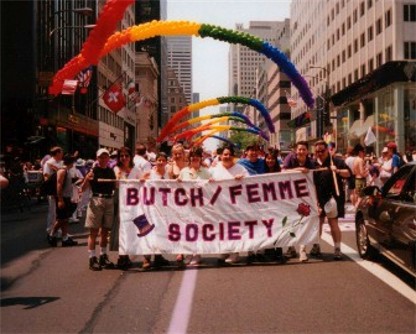 Meetings and Events

Open Monthly Meetings are held on the third Wednesday of each month at 6:30 pm at New York's Lesbian and Gay Center 208 West 13th St Manhattan. Call 212-388-2736 for any specific details.
Wednesday, October 15th - Open Meeting - The Center 6:30 PM
Wednesday, November 19th- Open Meeting - The Center 6:30 PM
New York City Pride Parade
Femmes and Butches in their parade glory!
Contact Us

Join our Mailing List
Send us your email address: bfsnyc@aol.com
No Junk Mail! Promise.
Phone - (347) 709-0561
Write - BFS PO Box 750652 Forest Hills, NY 11375
Email - bfsnyc@aol.com

Group Facilitator - Yvette Schneider

The Butch/Femme Society on Facebook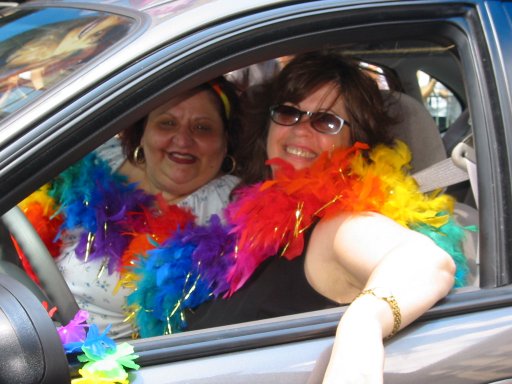 Pride Parade Courtesy Car